Thanksgiving weekend is a big selling time. Consider that for firms of any size. But, most attention focuses on larger firms. Yet, tomorrow, we encourage you to participate. Small Business Saturday 2017. Support Local Businesses.
As we know, small businesses need all the help they can get:
What Is Small Business Saturday?
In 2010, American Express founded Small Business Saturday. The goal: To stimulate local shopping:
"It's 2010. And small businesses hurt from an economy in recession. To support these firms, American Express launches Small Business Saturday. And schedules it on the Saturday of Thanksgiving week. By one year post-launch, local officials across the nation took notice. And they promoted the day. In 2011, the U.S. Senate passed a resolution for Small Business Saturday."
"By 2012, officials came from all 50 states. And it got a shout-out from the U.S. President. In 2013, 1,450+ people and entities entered to be Neighborhood Champions. They rallied their communities with events and activities. By 2016, that number increased to 6,700+ Neighborhood Champions. They represented all 50 states. In addition, business groups, nonprofit trade groups, cities, towns, and others engaged. To that end, they formed a Small Business Saturday Coalition. And 100 corporations lend their official support."
In sum, nestled between Black Friday and Cyber Monday lies "Small Business Saturday." And it generates billions of dollars in revenues each year.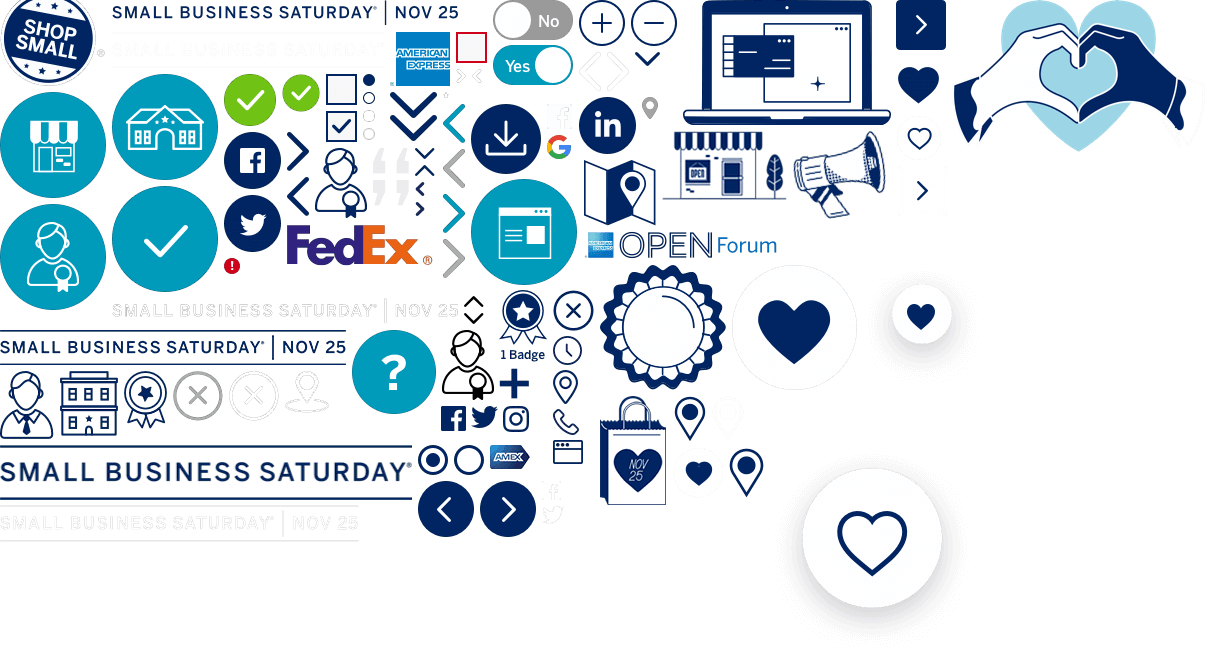 Small Business Saturday 2017. Support Local Businesses.
Small Business Saturday has come a long way. To start, check out the Facebook page. Click the image.
The U.S. Small Business Administration participates. "Saturday, November 25, 2017 is Small Business Saturday®. On that day, celebrate and support small businesses. And all they do for their communities. Please join the SBA and others across the country, Support local small business by shopping there." For shoppers, find small businesses in your area.
.